Written by Mike Cook
Friday, 26 June 2009 00:00
Denver PBS to promote AE911Truth!
This is a very positive development in the struggle to bring 9/11 Truth to the airwaves. Mr. Gage will return to Denver on Aug 15 to appear on KBDI PBS TV before an expected audience of at least 200,000 viewers. The station will air the one hour version of "9/11: Blueprint for Truth" during their pledge drive. The full two hour "Blueprint" will be offered as a premium for pledges and we will be on live during the pledge breaks. During this station's last pledge drive, "9/11 Press for Truth" and "From Freedom to Fascism" were aired and the station raised a record amount of funds! We encourage people to volunteer at their local PBS stations in order to propagate this promising trend. We will also be giving a presentation in Boulder on Aug 16 and, perhaps, in Colorado Springs on Aug 14 as well.
Big Sky Country
Mr. Gage will visit Montana for a 3-stop tour at the end of August. He'll appear at the Livingston-Park County Public Library on the 28th, the Wellspring Retreat in Emigrant on the 29th, and at Montana State University in Bozeman on the 30th.
Close to Home
San Francisco's own Commonwealth Club has invited AE911Truth to speak on Sept 8, and we may speak at the Oakland 9/11 Truth Film Festival on Sept 9 as well.
Entering the Ivy League
The esteemed halls of Harvard's School of Graduate Design will bear witness to the evidence of controlled demolition on Sept 10.
Eight Years
Mr. Gage will be in New York City for the eighth anniversary of the most tragic day in 21st-century America. The Real Change and Transparency Conference offers to lay a foundation for healing and transformation. We will be joined by Erik Lawyer, Citizens Investigation Team, Daniel Sunjata, William Pepper, Kevin Barrett, Ellen Brown, Jason Bermas, Steve Alten, Mike Berger, family members, and other dedicated 9/11 Truth activists. We look forward to applauding the ceaseless and very successful efforts of NYC CAN.
Heading Down Under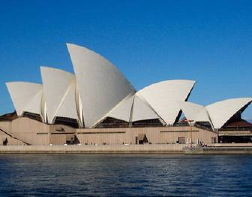 AE911Truth will make its debut in Sydney, Australia Nov 12 and 14, then move on to Melbourne Nov 17, and Brisbane Nov 19. The next stop is Wellington, New Zealand on Nov 21 where it will be springtime in the Southern Hemisphere.


Truth Rising in the Land of the Rising Sun
It will be a great honor when AE911Truth is introduced by a member of the House of Councillors (or, the Diet, the Japanese national legislature), the Honorable Yukihisa Fujita, at our first appearance in Tokyo, with an expected turnout of at least 500. The next stop will be Kyoto, at another large venue, with six other cities to follow.
Your support makes all this possible. Please donate to these historic campaigns.